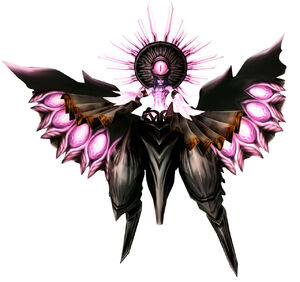 Taken from Gods Eater Burst's database:
A Type 2 Deusphage derived from the Sariel. It has various attacks that can add debuffs. When dealing with this species, counter-debuff solutions are a must.
Blades are effective against the tail, but the light-wall attack had a wide range so be careful at first with melee attacks. The skirt is weak to crushing bullets, so start with a gun tactic.
Weaknesses
Edit
Divine
Variations
Edit