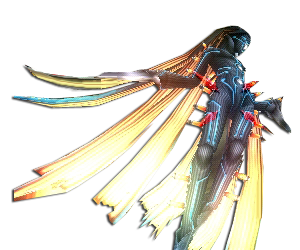 Taken from Gods Eater Burst's database:
A Type 1 Deusphage. Contrary to its delicate looks, this Aragami has overwhelming power. Its laser and light shots can burn away large areas, and its body-whip attack can deal a mortal blow. Origin unknown, as with Susano'o and Amaterasu.
Its only weakness is the moon halo floating behind its head. Spark attacks are suggested.
Weaknesses
Edit
Spark
Variations
Edit