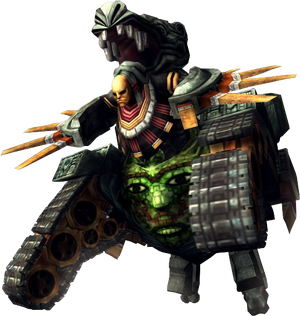 Taken from Gods Eater Burst's database:
An Aragami resembling a vicious god fused with a slaughter machine. It's capable of burning a whole city with its incredible thermal power. Said to have first appeared off the southern coast of the Meditarranean, but details remain unclear.
Difficult to evade its tomahawk, which launches trench mortars on impact. When enraged, a tomahawk suddenly appears over its enemy's head.
Weaknesses
Edit
Divine
Variations
Edit