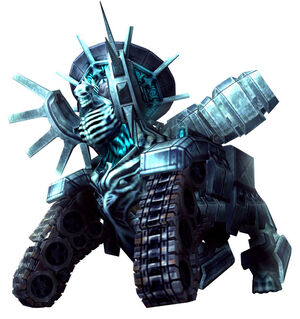 Taken from Gods Eater Burst's database:
A fallen Quadriga discovered near the North Sea. Despite its frigid appearance, it is quite fierce, and can launch repeated wide-ranging attacks.
One must be careful not to be struck by the tomahawk ejected by this Aragami when activated by anger, as this will cause you to "leak" Oracle Points bit by bit. Take advantage of bullet editing so that you can dodge the enemy bombardment, and blast it from the position.
Weaknesses
Edit
Fire
Variations
Edit