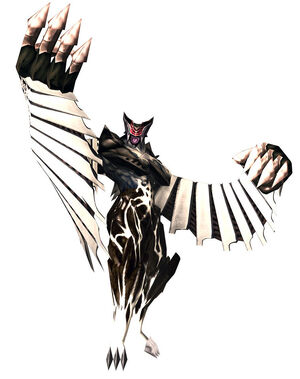 Taken from Gods Eater Burst's database:
A fallen Chi-You which has gained the ability to throw Sparks. It can attack with more devastating power than a standard Chi-You, and its range of attack is also significantly greater. Thought to have first appeared in the mountainous regions in northeast Eurasia.
When you get attacked with its hand, you'll be "stunned". Nullify it with the skills.
Weaknesses
Edit
Fire
Variations
Edit