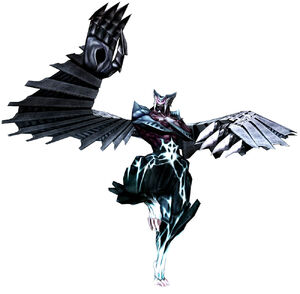 Taken from Gods Eater Burst's database:
A human-form Aragami with rigid wings. Good at melee attacking with its wings, as well as focusing its energy in its fists, and letting it loose. First appeared in central Eurasia.
It's difficult to run a sword on Chi-You's wings. First destroy its lower body and wings with crush type gunfire before striking with the sword. When enraged, it'll glide even faster.
Weaknesses
Edit
Fire, Ice
Variations
Edit